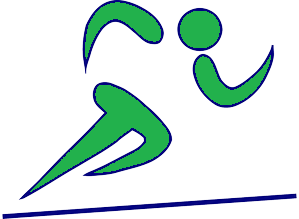 It's time for the final segment of this series.  In Part 1, I talked about how I decided that it was time to stop letting life pass me by and get back on track with finding another rental property.  In Part 2, we went over the deal that we had found on a good duplex.  Now, I want to give you an update on where things stand with the duplex.
We closed on the property in mid-December (2015) and everything was actually pretty smooth for that fun ride.  Then I got right to work on it.
First of all, let's make it clear that I'm not the handiest guy.
Wait, what, Jim??  You always come off as being wonderful at everything.  Tell me this isn't true!!
I know – it's hard to believe, but I have a tendency to get in over my head on the simplest jobs.  I'm always willing to give it a shot, but I'm usually calling one of my friends that actually knows what they're doing within the first hour for advice and to try to comprehend what I'm actually doing.  And I've learned that if the instructions say "install should take between 1-2 hours", I need to at least double it.  Ok, I'm being too nice – it probably need to multiplied by a factor of 2.5.
I've definitely gotten better over the years, but you'll never see me gutting a kitchen or anything like that.  So this duplex was about the right amount of challenge for me… in other words it was almost rent-ready.
Side #1
The left side of the duplex already had tenants in it with a short-term lease.
Um, Jim, isn't a side-by-side unit called a twinplex and not a duplex?
Well, probably… maybe…. I don't know.  Ya know what?  It's my post and I'm calling it a duplex.  Write your own post if you want to write about a twinplex!
Eh-hem – back to side #1 of the duplex.  The wife of the couple living there was actually the previous owner's daughter and didn't have a lease in place.  They were looking for a house in the meantime, but wanted to stick around on a month-to-month basis.  As part of the closing, we required that the tenants sign a six-month lease to ensure we had at least something in place.
What was nice about this is that rent was $650/month.  My payment for the whole duplex is $673 (property taxes included).  So, although the $650 didn't quite cover the whole mortgage payment or any repair costs, it was still nice to go into this without having to take on the entire load of the payment every month while getting things going.
Side #2
The empty side of the rental property was actually in much better shape than the rented side.  However, I still wanted to update some things in it.  I handled what I could myself and brought in a handyman to handle the rest due to my lack of time on some things and lack of skills on others.  With the exception of replacing the range, I wanted to just update some outdated decor in the rental property to make it more appealing.  Here's what we did:
Replaced all the old, scratched-up brass door knobs throughout the place with nickel levers.
Put in new closet knobs throughout to match the nickel flavor.
Replaced a few old, ugly light fixtures with some nice (but not too expensive), nickel LED fixtures.
Replaced the kitchen faucet.
Put in a light switch to the laundry room entrance as opposed to needing to walk through the room and pull the chain above the sink to turn it on or off.
A bunch of other small fixes throughout.
All in all, not a ton of stuff needed to be done.  This unit was pretty much ready to go so there wasn't too much work or expenses incurred.
We're now renting out this side of the duplex for $800 per month!!
I definitely can't complain about that in the least.
Back to Side #1
While initially changing out the locks on side 2 of the duplex, one of the tenants from the other side came over and introduced himself.  Great guy, but then he broke the news that they had bought a house and would probably be leaving early.  Obviously they would get penalized for breaking the lease, but losing a tenant is still no fun.  The good news is that I'll hopefully get the rental cycle started during the spring which is much easier than having to get someone mid-summer.
Fast forward a little bit and I'm wrapping up the repairs on side #1.  My handyman spent some time out there as well.  I'll be out there tomorrow with a buddy of mine to hopefully put on the finishing touches on things.  This side needed some more work, but we knew that before we closed on the place.  Here are some of the changes we made:
Replaced the nasty, disgusting, broken range with one I actually found on Craigslist that was like new for $200.
Replaced the broken fridge with one my buddy got me from his work for only $75 and in great condition!
Put in a new hot water tank.
Replaced all the door knobs throughout the place with nickel levers just like the other unit.
Replaced the closet knobs throughout.
Replaced the light fixtures with nickel LED fixtures like the other unit.
Replaced the kitchen sink and faucet.
Replaced the bathroom faucet.
Replaced a number of window blinds throughout.
Some small changes throughout.
We should be able to get this unit on the market in the next week or so.  Hopefully we can get another $800 per month for this side, too!
Rental Property Wrap-Up
So, all-in-all, we did put in a little work on the duplex, but not that much.  This is about the level of work I'm willing to put in on a property.  If the rental property was more of a fixer-upper, I would have either needed to bring in someone to do all the work or pass on it.  A lot of people are unwilling to get involved in real estate because they're afraid of the work involved.  Keep in mind though that I could have had my handyman do all the work on both units.  The key would be that you need to factor in that cost from the beginning.
BiggerPockets has a rental property calculator that I would highly recommend.  I didn't get to use it on this duplex, but when I start shopping for the next one, I will be upgrading to Pro and using it on every property I check out.  I don't get anything for recommending this – I just think it's a fantastic tool to be able to use to know how much money you'll be making before you even purchase the property.
The other piece of this is that I don't want to manage the day-to-day on my properties.  Although I know that I won't make as much money as I could if I self-managed, I'm ok with that.  I use a property management company that gets 10% of rent and the first's month rent when a new tenant is brought in.  I'm fine with that since I've factored that in from the beginning.  This should be a nice, profitable rental property and I'm very excited to wrap it up and start looking for the next one once the dust settles.
What do you think about rental property?  Are you considering buying any properties in the near future or do you already own any?
Thanks for reading!!
— Jim