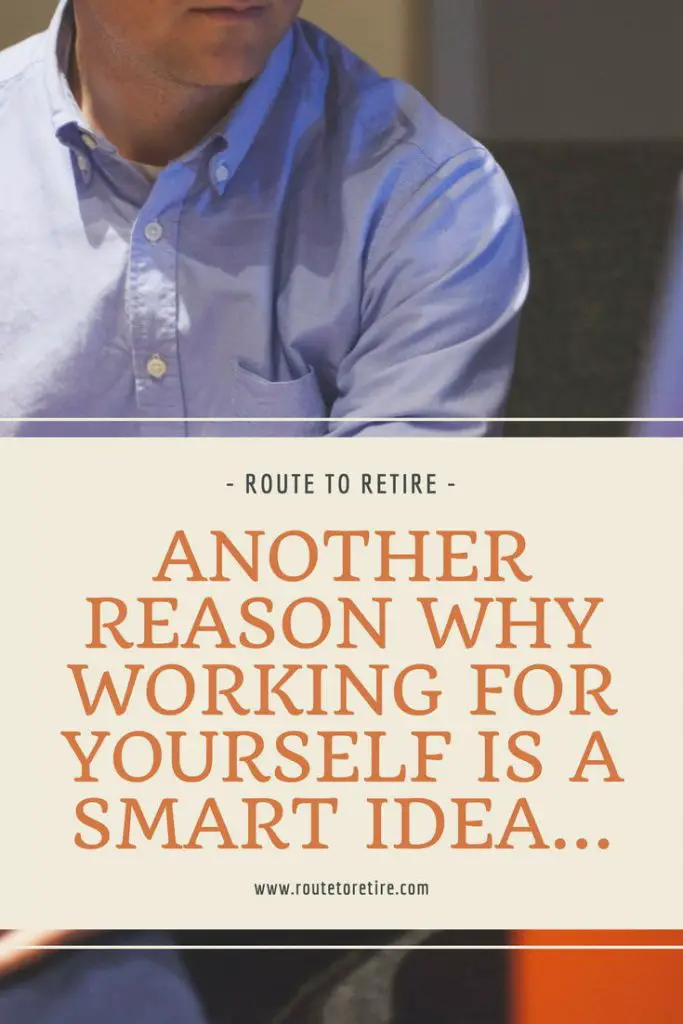 We all know that working for yourself has a lot of benefits that you can't get from working for someone else.  The ability to better control your company's destiny, the independence and freedom you can gain, and the flexibility in hours are just a few of the possibilities that might be gained.
However, I was thinking recently about another major benefit that working for yourself can provide.  But what fun would that be to just share it outright with you?
A personal anecdote would make it all the more dramatic and amusing and make it feel like you've learned some kind of valuable lesson in the process…
The garage sale
Every year, our development has a monster garage sale.  I say monster because we have over 1,000 homes in the development, so even if 10% are a part of it, that's still over a 100 homes running the sales at the same time.
Fortunately, though, I would guess that twice that amount participate.  It draws people from all over, and it gets packed!
The streets are congested and people are parking everywhere making an even bigger mess.  I tend to get a little claustrophobic in situations where there are too many people, but I do look forward to it.
Why, you might ask?
Because you have what any business wants… a ton of traffic.
So we had our garage sale and, as you can figure, we did pretty well and got rid of a bunch of stuff that we don't use anymore.
But there's someone in our family who looks forward to these garage sales more than I do… our daughter.
She put so much of her old junk for sale, which really surprised me.  What 6-year-old kid is willing to part with their stuff?  In fact, almost half of our total profit went to her.
The lemonade stand
My daughter impressed me more though with her excitement of running a lemonade stand.  She's done the stand before and it did pretty well for her.  More importantly, she started to understand a couple of the basics of working for yourself.
This year she was even more into it.  For weeks, she'd been planning the details.  Mrs. R2R took her to the store and she used her own money to make some investments into the business.  She bought lemonade mix, small bags of chips, and bottled water.  She had me make up some signs for her on the computer as well to print out.
Our daughter set up shop in the garage with a table and everything by her side.  She had the bottled waters on ice in a cooler, along with the pitcher of lemonade, and she laid out a few of the bags of chips so people could see 'em.
The payoff
We had two days of perfect weather.  No rain and it was hot out.  People were walking from street to street with money in their pockets ready to be spent.  And, a cold glass of lemonade or an ice-cold bottled water sounded great to a lot of folks.
The only thing that might have hurt her sales was that our next-door neighbors who are at the top of the street were selling hot dogs, waters, and desserts.  I'm half-Italian so you'd think I'd know a couple of guys that could have a nice discussion with them about this, but unfortunately, I have no good connections.
Regardless, we let her do her thing.  We sat just outside the garage and collected money for everything people bought.  In the meantime, our daughter was inside the garage at her table greeting everyone when they walked in and would casually mention what she was selling.
I'm slightly biased, but she's a cute kid so that probably helped, but she went through a couple gallon pitchers of lemonade, some bottled waters, and some bags of chips.
It was a good couple of days of sales.  She wasn't going to get rich from it, but she did well and enjoyed doing it.  I was especially impressed with her talking to people… she bottled up her shyness and talked to everyone!
The lesson
Now, of course, you know I'm not just going to leave it at that.  I had to figure out a lesson for her in all of this fun.  So after a break from the customer influx on day two, here was our discussion…
Me:  When you work for an employer, you get a set amount of pay every hour (I didn't go stray into commissions and all that jazz).  Let's say you get $10 for every hour that you work.
Her:  That sounds pretty good!
Me:  It is pretty good, but you need to know that $10 is the most you'll ever earn for that hour no matter how hard you work.  But, if you go a different direction where you're working for yourself and start your own business – kind of like your lemonade stand – what do you think is the most you can make in an hour?
Her:  I don't know… $20?
Me:  Maybe or maybe a lot more.  Here's what's cool – when you work for someone else, you have a set amount you can make.  But, when you're working for yourself, there's really no limit to the amount of money you can make in an hour.
She smiled.
Sure, we didn't go into all the details and the pros and cons, but it got her thinking and that's all I want.  What she does with that information and understanding is up to her, but where else would she learn these things – school?  Not likely.
Working for yourself
Just to reiterate, when you're an employee, you will always have a max you can make in an hour.  Yes, you could get commissions, bonuses, and all kinds of other cool payouts, but regardless, there will always be some kind of a ceiling.
If you start your own company though, things really open up.  In fact, if you get it rolling well enough and have the right systems in place, there's no reason why you can't start another company or two as well.  The sky then becomes the limit and you have the opportunity to make more money.
There's no limit to the amount of money you can make when you're working for yourself.
Why do you think that attorneys and doctors spin off their own practices?  Sure, they'll gain some independence to run things how they want and that's very important.  But they also stand to make a lot more money.  And the sooner you can make a lot more money, the quicker you can accumulate a lot more money.
My businesses
I currently have three businesses.  The first is my book publishing business, which I started years ago solely so I could make more money on each book I sold and have more control over the operations.  It isn't a huge business, but I do receive a royalty check every month and hope to have a third book out in the next couple of years to continue that stream.
The second business I own is for the Route to Retire blog and brand.  This is a long-term investment.  I've talked about how I knew going into this that it wasn't a get-rich-quick routine, but the good news is that the profit should continue to increase year over year.  In a few years, I anticipate that this site will provide a good supplemental stream of income for us – probably not enough to live off, but enough to make it worth our while.
The third business is our most important right now and that's our real estate company.  We formed that a handful of years ago to help form some protection and separate our personal assets from our properties.  It's also made it a little easier to treat it like a business, which gives us more power in taking advantage of some of the benefits it can provide (such as write-offs).  Once we find our next two deals, we'll be in a really good spot with this business.
All of these companies should help my daughter understand why working for yourself can be both profitable and provide some freedom and flexibility.
---
Unfortunately, I started these a little later in the game.  If I had started these businesses or others in my twenties, I probably could have quit my job years ago.  Right now, I see the light at the end of the early retirement tunnel, so I'll continue to juggle being both the employee and the employer.
Fortunately, for my daughter and some of you younger folks reading this, you have a great opportunity to take control of your future today.  Find your passion and go after it.  Build a business that you love.
It'll take some time and hard work and there'll probably be some rough days and growing pains, but the rewards can be tremendous.  Among other things, you gain the freedom to be in control of what your company does, you can possibly make your own hours (or have a little more flexibility to them), and you just might find that there's no limit to what you can make in a single hour of working!
Do you currently have your own business or considered working for yourself?  Has the idea of no maximum to your hourly "wage" been a thought you've considered?
Thanks for reading!!
— Jim