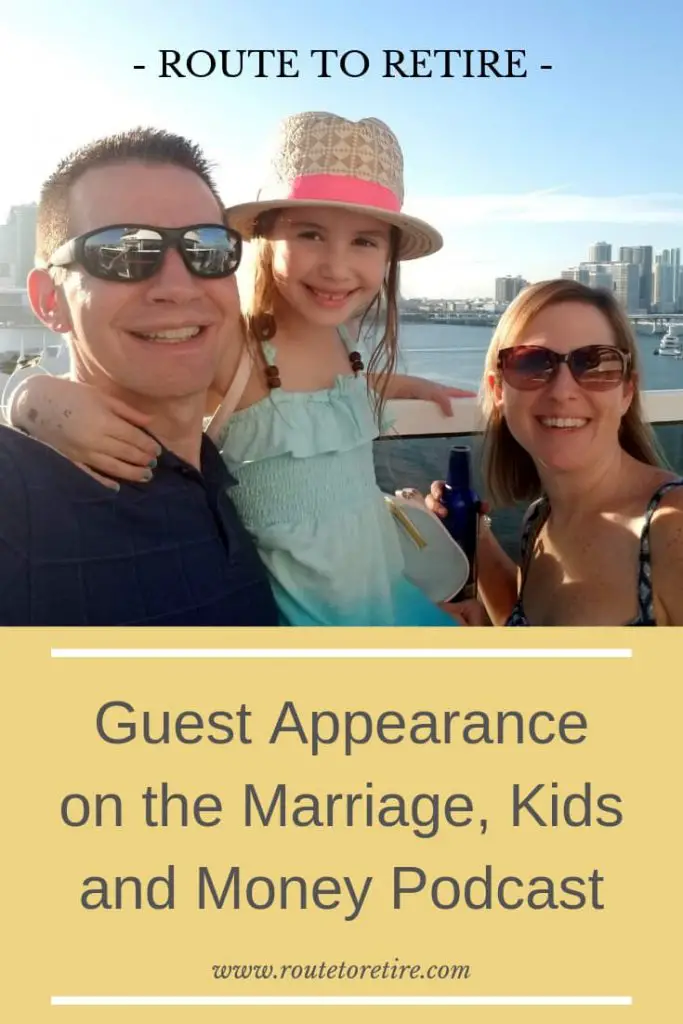 I like Andy Hill from the Marriage, Kids and Money site a lot.  He's a genuinely nice guy and I love that he focuses on finances as a family.
I would guess that the majority of the folks we hear from in the personal finance community don't have kids.  That doesn't necessarily represent everyone tuning in, but the voices tend to be less.
Enter Andy Hill.  Not only does he focus on improving family finances, but he loves to show that it definitely is possible to reach financial independence with kids.
That's an area I agree with wholeheartedly (obviously), but it's also something I want others to know.  It's not a matter of not being able to chase financial independence because you have or want kids.  Instead, it's a matter of realizing that it absolutely is possible and figuring out how to do it.
I've been chasing Andy down for a while and somehow was able to sucker him into letting me be a guest on the Marriage, Kids and Money podcast.  He caved and we made it happen recently.
I'm excited and I think this turned out very well.  We talked about a number of things:
What financial independence means to me and why I decided to pursue it
Burnout in the world of IT
The main ways we were able to reach FI
Our plans to be able to access our retirement money in early retirement without penalty
Taxes and financial advisors
Reaching financial independence with kids
Our plan to move to Panama this summer
Homeschooling our daughter
What will we actually do in Panama?
Advice for young parents wanting to reach FI
This was a great time with Andy and we really had a fun discussion.  I'd love for you to check it out here and let me know what you think:
Thanks for reading!!
— Jim